Code Geass is a popular anime series that explores themes of rebellion and revolution. Set in an alternate universe where the Holy Britannian Empire has conquered Japan and renamed it Area 11, the story follows the journey of Lelouch Lamperouge, a former prince of Britannia who vows to destroy the empire and create a better world for his sister and the oppressed Japanese people.
Rebellion and revolution are recurring themes in the series that influence the plot and character growth. We'll look at these themes and how Code Geass portrays them in this blog article.
Rebellion
Rebellion is a central theme in Code Geass, as it is through rebellion that the characters seek to change the status quo and create a better world. Lelouch's rebellion against Britannia is the driving force behind the story, as he uses his tactical genius and the power of Geass to gather allies and fight against the empire.
One of the key aspects of rebellion in Code Geass is the idea of sacrifice. Lelouch is willing to sacrifice himself and those around him in order to achieve his goals, and he often struggles with the moral implications of his actions. His rebellion is not just about fighting against Britannia, but also about overcoming his own personal demons and inner conflicts.
Revolution
While rebellion is about overthrowing the current order, revolution is about creating a new order that is better for all. In Code Geass, revolution is presented as a more idealistic and noble pursuit than rebellion, as it seeks to create lasting change rather than just disrupting the status quo.
The Black Knights, the rebel group that Lelouch forms to fight against Britannia, eventually becomes a revolutionary force that seeks to create a new world order. They are not just fighting against Britannia, but also for a vision of a world that is free from oppression and inequality.
However, revolution is not without its own challenges and complexities. The Black Knights are faced with difficult decisions and moral dilemmas as they work to build a better world, and their vision of a utopian society is constantly being tested by the harsh realities of war and politics.
Rebellion and revolution are two powerful themes that drive the story and character development in Code Geass. The show presents these themes in a nuanced and complex way, exploring the moral implications of rebellion and the challenges of building a better world through revolution.
Ultimately, the themes of rebellion and revolution in Code Geass reflect the human desire for change and the pursuit of a better future. They remind us that even in the face of seemingly insurmountable odds, it is possible to fight for what is right and to create a world that is more just and equitable for all.
Code Geass has had a significant impact on popular culture since its debut in 2006. Its complex characters, political themes, and mecha action have inspired a variety of products and spin-offs, including manga, light novels, video games, and even clothes. These are a handful of the featured goods:
1. Code Geass C.C. & Lelouch Pullover Hoodie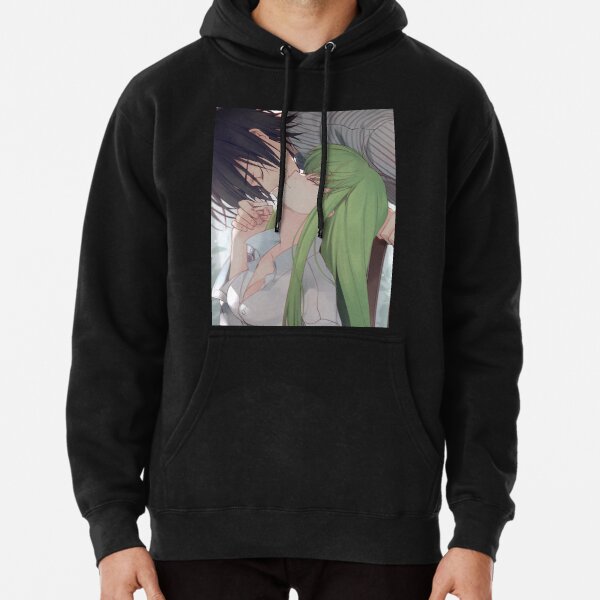 The Code Geass C.C. & Lelouch Pullover Hoodie is a stylish and comfortable way for fans of the series to show their love for two of the show's most iconic characters. The hoodie features a striking design that prominently displays C.C. and Lelouch, with their distinctive outfits and symbols. The hoodie is made of soft and durable materials, with a cozy fleece lining and a roomy hood that can be adjusted to fit your head.
The Code Geass C.C. & Lelouch Pullover Hoodie is the ideal option whether you're a show enthusiast or just searching for a chic and cozy hoodie. It's a wonderful way to support your preferred characters while keeping warm and cozy. 
Get yours now and join the uprising!: https://codegeassmerch.com/product/code-geass-hoodies-code-geass-c-c-lelouch-pullover-hoodie-rb1710/ 
2. Zero Code Geass Poster
The Zero Code Geass Poster is a stunning and iconic image of Lelouch in his Geass Zero form, illuminated by the moonlight. The poster captures the intense and dramatic nature of the series, as well as Lelouch's powerful and determined character.
High-quality materials were used to create the poster, which has vivid colors and distinct lines that bring the picture to life. It's the ideal addition to any Code Geass fan's collection and a wonderful way to express your devotion to the anime.
The Zero Code Geass Poster is an essential piece of Code Geass memorabilia, whether you're looking for a new poster for your bedroom or want to expand your collection. 
Get yours right away if you want to possess this significant piece of anime history: https://codegeassmerch.com/product/code-geass-posters-zero-code-geass-poster-rb1710/ 
3. Code Geass Eye Classic T-Shirt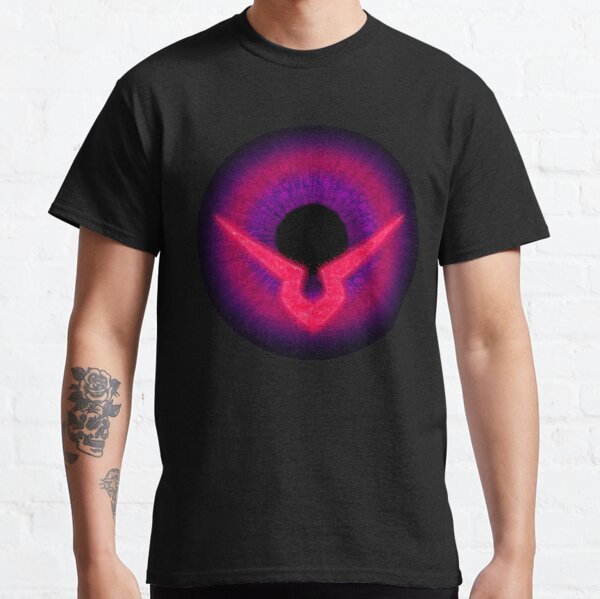 The Code Geass Eye Classic T-Shirt is a stylish and comfortable garment that features the iconic eye design of Lelouch, the main protagonist of the Code Geass anime series. The shirt is made of high-quality materials, ensuring durability and comfort even after multiple washes.
The eye-catching design of the shirt is perfect for fans of the anime series or anyone who appreciates unique and eye-catching fashion. The classic color scheme makes it easy to pair with any outfit, making it a versatile addition to your wardrobe.
If you are either a follower of Code Geass or in need of a cozy yet fashionable t-shirt, then the Code Geass Eye Classic T-Shirt would be a great option for you to consider. Don't hesitate to get hold of this chic t-shirt today and seize the chance to own a remarkable anime-inspired clothing piece: https://codegeassmerch.com/product/code-geass-t-shirts-code-geass-eye-classic-t-shirt-rb1710/ 
In conclusion, if you're looking to add some Code Geass merchandise to your collection, the Code Geass Merchandise Store is the perfect place to start. With a wide selection of products inspired by anime, there is something for every fan to enjoy. From t-shirts to cosplay costumes, posters, and action figures, the store offers a range of high-quality items that are both stylish and durable.
In addition to the impressive variety of products, the Code Geass Merchandise Store also offers excellent customer service and competitive pricing, ensuring that fans can find what they need at a reasonable cost. Visit the Code Geass Merchandise Store right away to begin assembling your collection of recognizable Code Geass items!: https://codegeassmerch.com/